Women
WOMEN ENTREPRENEURS ASSOCIATION OF TURKEY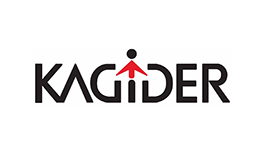 Founded in 2002 as a joint undertaking of 37 women entrepreneurs, the Women Entrepreneurs Association of Turkey (KAGİDER) is a non-profit organization whose 300 members active in a wide range of businesses and sectors support the furtherance of the association's efforts and operations all over Turkey. Seeking to stand by young women who are enterprising, actively engaged in communal and business life, hardworking, and productive and who have the ability to be tomorrow's leaders, ÜNLÜ & Co has been providing KAGİDER with material and moral support since 2014.
www.geleceginkadinliderleri.org
WOMEN IN THE BOARD OF DIRECTORS
The inter-company mentorship program entitled "Women in the Board of Directors" organized by Forbes Magazine contributed to the personal and career development of the female Board Member assigned by program managers, based on the professional experience and knowledge.
Contributing to this program for three years, Mahmut L. Ünlü continues also this year to carry out monthly mentoring activities with the assigned mentee.
ÜNLÜ & Co Managing Director of Corporate Coverage Mrs. Banu Köker started to work with Alarko Holding Chairman İzzet Garih within the scope of Mentor-Mentee Program.