Women
HeFORSHE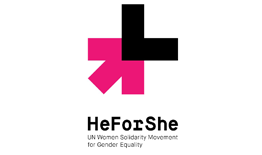 Launched in 2010 by UN Global Compact and UN Gender Equality and Women's Empowerment Unit, "Women's Empowerment Principles" are aimed at empowering women to take part in life, in all sectors and at all levels. ÜNLÜ & Co believes that increased presence by women in economic life is imperative for sustainable growth and social welfare. Addressing women's issues and supporting women in all aspects of life at the core of its corporate social responsibility approach, ÜNLÜ & Co has been Women's Empowerment Principles' "HeForShe" supporters since 2016.

United Nations Women's Empowerment Principles As a signatory to the UN Women's Empowerment Principles, ÜNLÜ & Co has made seven central commitments:

• Providing high-level corporate leadership for gender equality,
• Treating all men and women fairly at the workplace, respecting human rights and principles of non-discrimination and supporting these principles,
• Ensuring health, security and prosperity for all women and men,
• Supporting women through education, courses and professional development opportunities,
• Implementing entrepreneurial development, supply chain and marketing methods that empower women,
• Encouraging equality through social initiatives and support,
• Measuring the development to ensure gender equality and reporting it publicly.
WOMEN IN THE BOARD OF DIRECTORS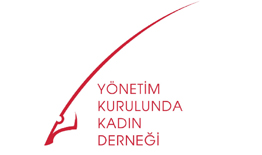 Women on Board Association Turkey (WBAT) Established on January 2017, the Women on Board Association Turkey aims to promote social development by increasing female representation on boards of directors. Corporate Communications and Marketing ÜNLÜ & Co, standing by young women leaders of the future who work, produce and actively participate in life, has been supporting KAGİDER since 2014. Many studies indicate that diversity on Boards of Directors has a major positive impact on the performance of institutions, making this a requirement for social development. However, the rate of women in top decision making positions at institutions that lead our economy is quite low.

The Women on Board of Directors Program was created in 2012 by Managing Partner of Mentor Consulting, Hande Yaşargil and Chief Editor of Forbes Turkey Burçak Güven. The Women on Board of Directors Program was initiated to expand the pool of women "ready" to boost female representation on boards. It is Turkey's first and only certificate program in the field of Board Membership, accredited by respected academic institutions. One of the main elements of the program is the mentoring system between companies. This system gives participants the opportunity to be mentored by the country's most effective business people and thought leaders. During each 18 month period, mentors play an important part by working with new female mentees and helping them prepare for their role on Boards of Directors.

The 4th phase of the Women on Board Program will begin in January 2020. To date, the first three phases have been completed with the participation of 137 high level women directors as mentees.

The Women on Board Association Turkey continues to implement this unique program while carrying out activities as a communication, cooperation, awareness and information sharing platform to increase the representation rate of women on boards.

Mahmut L. Ünlü has been contributing to the program as mentor for four years now. As of 2019, two female senior executives of ÜNLÜ & Co have graduated from the Women on Board of Directors program.