Education
"BOĞAZİÇİ BUILDS SCHOOLS" PROJECT
One way in which ÜNLÜ & Co supports education is through its participation in the "Boğaziçi Builds Schools" project spearheaded by the Boğaziçi University & Robert College Alumni Association of Industrialists, Businesspeople, and Management Professionals (BRM). BRM is a network that supports strong and synergistic communication among its members. The association's mission is to provide beneficial support to new graduates, to current students, and to youths whose material resources are limited but who aspire to be Boğaziçi University students. With BRM's guidance, four primary and one middle school were built in villages in the province of Ağrı, thereby providing modern and well-ordered settings for the instruction of 650 pupils. As part of this project, the Ağrı Tezeren Primary School & Gymnasium were formally opened in September 2015.
TURKISH  FOUNDATION FOR CHILDREN IN NEED OF PROTECTION (TKMCV)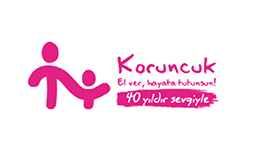 TKMCV believes that every young person has the right to live a life that they deserve by all possible means such as adequate nourishment to fair education. Founded in 1979, this non-governmental organization's aim is to help young people, supported by a good family environment, to grow up healthy and strong, be educated, and develop their individual talents and abilities. Every year ÜNLÜ & Co makes a donation to this NGO, whose survival is dependent on the support of its volunteers and donors. Through its support of the foundation's Kidsville project, ÜNLÜ & Co assists TKMCV in fulfilling its goal of helping children to grow up as socially beneficial individuals who are prepared for life.
KOÇ UNIVERSITY ANATOLIAN SCHOLARS PROGRAM
Introduced in 2011 by Koç University (KU) to provide financial assistance to students who are successful but unable to pursue their studies due to lack of financial means, the Anatolian Scholars Program has been growing steadily ever since thanks to the generosity of the program's donors. ÜNLÜ & Co is a member of this program that aims to help young people to get a fair education. A student enrolled in the Computer Engineering, receives financial support from ÜNLÜ & Co and she is currently pursuing her studies under Anatolian Scholars Program.
ROBERT COLLEGE SCHOLARSHIP PROGRAM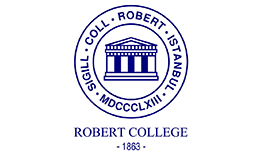 Supported by Robert College alumni and volunteers, the Robert College Scholarship Program provides scholarship to merited students students during the course of their education. Since 2014, ÜNLÜ & Co has been taking part in and contributing to this program supporting young people in their efforts to get a good education and become individuals who are beneficial to their community and country. That year, a fully-endowed scholarship was established in ÜNLÜ & Co's name.
DUKE OF EDINBURGH FELLOWSHIP PROGRAM
The Duke of Edinburgh's International Award Fellowship is a personal development program for young people. The program's aim is to equip young people with the abilities they need to distinguish themselves not just in their own community but worldwide as well. Inaugurated in 1987, the program has 400 active donors and members in 42 countries. ÜNLÜ & Co became a member of the program in 2015, at which time it signed a five-year support agreement. Under this agreement, the Group provides the program with material support.

In 2015 ÜNLÜ & Co Chairman Mahmut Levent Ünlü and ÜNLÜ Yatırım Holding Executive Board Member Şebnem Kalyoncuoğlu Ünlü attended a reception given by Prince Edward, Earl of Wessex at Buckingham Palace.