Entrepreneurship
ENTREPRENEURSHIP FOUNDATION (GİRVAK)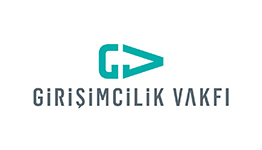 Turkish Entrepreneurship Foundation (TEF) Founded by Turkey's leading entrepreneurs and opinion leaders, Turkish Entrepreneurship Foundation aims to promote a culture of entrepreneurship. TEF strives to leverage this entrepreneurship in attaining the country's long-term development goals.

TEF's Fellows Program allows young people to meet with entrepreneurs and experience entrepreneurship through participation in various entrepreneurship activities. It also provides them with the opportunity to develop networks and take inspiration from role models. The Fellows Program aims to enable young people to leave their mark on the world of business in their own way. To date, the Turkish Entrepreneurship Foundationhas facilitated 52 start-ups and reached 4.5 million individuals. In addition to the Fellows Program, the Turkish Entrepreneurship Foundation promotes a culture of giving back to the community by conducting various projects and producing information on specific topics.

As a member of the Board of Trustees of the Foundation, ÜNLÜ & Co Board Member Şebnem Kalyoncuoğlu Ünlü shares her own experience and provides guidance to young people at TEF Fellow UP events.
ENDEAVOR DERNEĞİ
Launched in 1997, Endeavor has established a presence in nearly 40 markets across Latin America, Asia, Africa, the Middle East and underserved areas of Europe and the United States. Endeavor is a mission-driven, global organization leading the high-impact entrepreneurship movement. Endeavor was founded on the belief that job creation, innovation and overall prosperity flourish where there is robust support for high-impact entrepreneurs. Endeavor defines high-impact entrepreneurs as those with the biggest ideas; the greatest potential to achieve meaningful scale; and the ability to inspire, mentor and reinvest in the next generation.

Today's high-impact entrepreneurs often innovate through tech-enabled platforms, products, and services, thereby creating the jobs of the future. For a carefully curated group of these entrepreneurs ("Endeavor Entrepreneurs"), Endeavor offers a best-inclass seal of approval, unrivalled personal and professional network, frictionless co-investment capital, and peer-to-peer idea exchange in a truly global setting. Endeavor also serves as a global thought leader, demonstrating why high-impact entrepreneurship matters and how important innovations can come from anywhere in the world. Successful high-impact entrepreneurs generate a multiplier effect: Young people everywhere, regardless of birthplace or background, hear their stories and begin to believe that they too can dream big, scale-up, and pay their success forward.
WOMEN ENTREPRENEURS ASSOCIATION OF TURKEY (KAGİDER)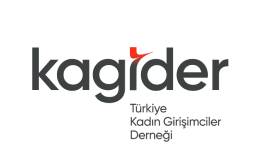 KAGİDER is a non-governmental organisation aimed at strengthening women entrepreneurs. Our goal is not to strengthen women only economically but also socially and politically. In partnership with national and international public, private and civil organizations KAGİDER has developed and continue to work on several projects and activities. KAGİDER, which membership includes 350+ members, is engaged in training, counselling and mentorship activities towards economically empowering and strengthening women entrepreneurs. KAGİDER advocates for equal opportunities for men and women where it is engaged in a number of activities directed towards this issue.