Support for Women
WOMEN ENTREPRENEURS ASSOCIATION OF TURKEY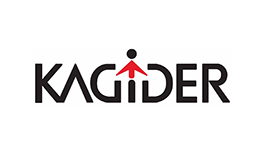 Founded in 2002 as a joint undertaking of 37 women entrepreneurs, the Women Entrepreneurs Association of Turkey (KAGİDER) is a non-profit organization whose 305 members active in a wide range of businesses and sectors support the furtherance of the association's efforts and operations all over Turkey. Seeking to stand by young women who are enterprising, actively engaged in communal and business life, hardworking, and productive and who have the ability to be tomorrow's leaders, ÜNLÜ & Co has been providing KAGİDER with material and moral support since 2014.
www.geleceginkadinliderleri.org
MENTOR –MENTEE PROGRAM
ÜNLÜ & Co Chairman and CEO Mahmut Levent Ünlü continues to provide monthly mentoring support to his designated mentee under the "More Women On The Board" mentoring program organized by Forbes magazine to support women's management-level participation in business life. In addition, our Corporate Finance Advisory Managing Director Simge Ündüz has been taking a management course given by Çalık Holding's Chairman Ahmet Çalık, under the Mentor-Mentee Program.